Learn How to Download Instagram Photos From Any Device
Instagram is by far the best option when it comes to inspiration. Whether you want to see a photo of a famous traveller, or a photo of a successful musician, this social network lets you dream while you are awake.
The problem comes when you want to save a photo you really like, but you can't do it due to Instagram's limitations. In the best of the cases, you take a screenshot on your phone, to keep that memory of a much loved photo.
Fortunately, you don't need to do that anymore, as today we will teach you how to download any Instagram photo – using any device.
Not only will you learn how to save a photo from your mobile phone, but also how to do it while on your laptop.
So, let's get started!
Mobile Phones
Instagram doesn't allow its users to download photos from the platform. And yet, there are many things you can do to overcome this obstacle.
First of all, it is important to understand that we are part of a new generation. Mobile phones don't only function to make calls and send texts anymore. Nowadays, we can make use of an app to achieve pretty much anything we want.
Do you want an app that helps you to record your calls? You got it!
Do you want an app that helps you to download Instagram photos? You also got it!
It's that simple! So, to learn how to download any Instagram photo from your phone, follow these steps:
1- Open your Play Store and download InstaSaver
To be able to save any photo from Instagram using your phone, you need to download an app called InstaSaver.
Once you have downloaded the app, the rest should be pretty easy.
2- Select the Instagram photo you want to download:
Now that you have downloaded the app, all that's left to do is to look for the photo you want to download.
In our case, we will choose a photo from the TV Show Riverdale.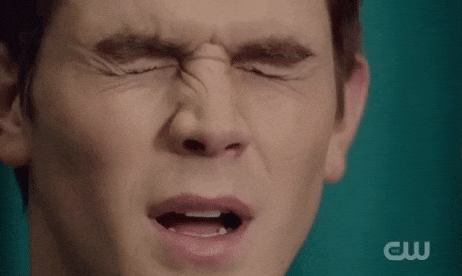 Once you have found that photo, what you need to do is click the three dots above the picture and select the option Copy Link.
After that, an InstaSaver pop-up message will appear, asking you if you want to download the media. You can either choose the download icon circled in red, or you can go directly to the InstaSaver app.
If you decide to close Instagram and go to InstaSaver instead, all you need to do is click any of the download buttons on the screen.
Once you have done it, a message will appear indicating the download has completed.
As you can see, downloading any Instagram photo is no longer a problem. Now you will be able to save the photos you like the most at any time.
But wait! there's more. InstaSaver not only allows you to download photos but also videos. And as if that was little, you can also download the app on your tablet and get the same results.
As for the location of your files, you can configure the app to save the photos wherever you want.
Note
However, InstaSaver is only available for Android Phones. If you are an iOS user, we recommend that you open regrammer.com in your Safari browser and follow three simple steps.
1. Go to the Instagram photo you want to download and copy the link.
2. Paste it in the blank box from regrammer.com and click preview.
3. Click download.
Simple!
Now that you know how to download any Instagram photo from your phone, let's switch to something slightly trickier.
Computers
Unlike mobile phones, computers represent a different level of difficulty when it comes to downloading Instagram photos. Yet, that doesn't mean it's not possible.
First things first. Open your Instagram account in your favourite web browser and select the photo you want to download. We decided to go with a photo from music producer and DJ Steve Aoki.
After you've found the photo you want to download, make sure to open it so that the comments appear on the right side of the screen. Then right-click on the photo and select "View Page Source".
Once you do that, a new tab will open. But hey! Don't freak out, no one has hacked into your computer. What you are seeing is the page source.
You have now entered the page source, but you are not done yet. Now, please press ⌘(command) + F to open the find tool on the top of your screen. The same shortcut works on both Mac and Windows.
When you are done with that, type jpg on the find tool.
It will highlight a lot of texts on the page source. However, all you need to do is select the very first result and copy it.
Once copied, open a new tab and paste the text in to it.
We are almost done! Now all that's left to do is press enter and voilà. You will have the photo you wanted to download.
Just right-click on it and select "Save Image As".
Final Thoughts
As you can see, downloading a photo from Instagram is pretty simple. And knowing that we helped you learn how to do it, makes us happy.
But we are still interested in knowing what other things you want to learn. So before you go, leave us a comment and tell us what you would like to read next.
In the meantime, we invite you to read another of our posts on How to get more Instagram Likes.