If you're a young person, maybe, you don't remember that GIFs were very popular in the early 00's But, don't worry, the improved versions we see now are better. Thus, GIFs and animated pictures became very popular in Social Media as a visual resource for telling stories, saying something or just to make fun. And, we picked the perfect tools to make your creative process easier and better.
1. Photoshop
Photoshop allows us to work within a timeline, which makes it similar to video edition programs. First, we make our images selections, we can go ahead and put it on the timeline. Secondly, we will use the layers on the right side of the window, to select what we're going to show and what we're not. Therefore, we'll create a movement sensation.
Finally, you can edit the time of the movement for each image. Besides, you can save it in GIF format for web presentation, and then you'll be ready.
2. Gickr
It's a free web app, which let you create GIFs in a very intuitive way. Meaning, you can select all the images you want to add, pick the size and length. Besides, you can make your creation really fast. Afterwards, you have the option to create a URL, so that you can share it on Social Media or blog.
3. Record.it
First of all, good news! We can find both Mac and Windows version. Likely, a screencast, it let us record easily what we do on our desktop, and then, turn it into a GIF. Interestingly, in the Mac version, we can share to Twitter directly. Sadly, this is not an available option for Windows version, yet.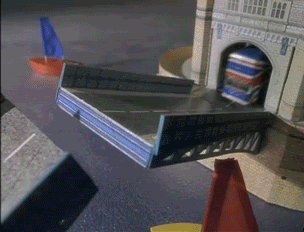 4. Cinemagraph
Cinemagraph is a cool program to create an original, revolutionary and artistic concept. Furthermore, you can get out of the pattern and make amazing stuff to tell different stories. Nevertheless, you might be wondering what is it? Well, it's a GIF like the rest you already saw. But, you can see only one part of the image moving, and the rest is still. Perhaps, you don't get it yet, but you'll start to see more of these.
5. Imgur
One thing we can say is that this is the king of the GIF land. If you're interested in a site with a full GIF library, then, this is the right place. Also, it will let you create GIFs of your own in a very simple way. Consequently, you have "Video to GIF" option, where you only have to add a video link where you want to take the gif from. Although, it only allows you 25 seconds tops.
However, you can make a simple edition and include some text. Lastly, when you create the GIF, it offers a URL and sharing options for Social Media.
6. Giphy
Similarly to Imgur, Giphy is a popular website where you can either find or create GIFs. Thus, you can upload your GIF previously created on your desktop, or create it online. Likely Imgur, you have to add a URL to the video where you want to create the GIF from, or the images you'd like to work with.
However, you can only create up to 10 seconds for the piece. Finally, when you're ready, you'll find several options to share the creation on Social Media, or an embed code to add it to your website.
7. Make a gif
Whether is from images of or a YouTube video, this tool allows you to create great GIFs. Also, you can create them from an original video or a webcam image. What's even better, you can change speed, size, put a title and tag it. But, not everything is so perfect. So, if you want particular features, then, you'll need to pay for a premium account.
8. ImgFlip
Here comes the full package! It's a tool that let you whether create a GIF, a meme or even graphics. When it comes to creating a GIF, you can either upload images or add a video link. Afterwards, you can change the size and speed. And, at the end, you can share it to your Social Media and download it.
9. Free Gif Maker
Something different from this tool is all about the effects we can add its "reverse" function. Likely, the previous apps we showed you, here you can create GIFs from images and video links. Also, up to 10 seconds, but always with great creativity, because it has a special bonus. Therefore, you'll find several templates with a different touch to add, and other online features.
10. Frinkiac
If you're a The Simpsons fanatic, then you're going to love this tool. Besides, it's a particular tool with original purposes. So, it'll give you a sequence and you only have to select. Besides, it allows you to create a meme. Once you created it, share it on Facebook, Twitter, and Reddit. But, we have to tell you, it's not possible to download it.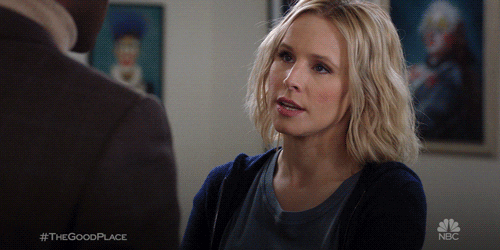 11. Gifyo
Far from being an online tool to create images in motion, it's a community where users interact by uploading their GIFs. So, you have to sign up, so that you can be part of the community too. Therefore, you'll be able to vote, comment and upload content. Lastly, this tool gives the option to create a piece and share it on Facebook and Twitter.
12. DSCOCam
Are you up to the fashionable things? Well, what about a GIF with hipster filters? Yes, sounds good, right? You can do it with this app, which is available on iOS. We can make 2.5 seconds and apply up to five filters. Afterwards, when you finish your piece, it will be sharable on Social Media. Plus, you can share it on your VSCO profile.
13. Giphy Cam
It's a simple app for iOS users. Firstly, you only have to press the recording button to create an original video. Secondly, you'll count on a series of filters and frames to make up your work. Finally, download the results for free.
14. Gif Maker
This one is for Android, and it's increasing its popularity. Furthermore, it will let you turn images and videos into GIFs. However, the length is only 5.25 seconds, but we think you can handle that. Plus, it's completely free.
15. Pixel Animator: Gif Creator
What makes this different is that you can create an animated picture pixel by pixel. Besides, the edition is free. Although, you can only create up to 15 frames. However, the paid version is limitless.