Should You Hire An Influencer To Promote Your Business? Find Out!
Nowadays, many companies in the world have evolved to the point in which they no longer use typical marketing strategies. Instead, they have adapted to what's trending now. Influencers!
Since the fever for influencers became a thing a few years ago, companies have decided to take advantage of that. And so they hire people with large social followings, to promote their brands and businesses. But, Is it right to hire an Influencer to make their followers know about your brand?
Stay with us, as you will soon discover everything you need to know, about how Influencer Marketing works.
What Is An Influencer?
First of all, let's examine the meaning of the word "Influencer". An influencer is a person followed by a huge amount of people on social media. In some cases, just a single Influencer can call the attention of millions of followers.
However, an influencer is not only a person who has followers but also someone who can lead people into doing something. Youtubers, Instagramers, and even Viners (when they still existed) are considered influencers.
Not only do people look up to them, but they also value them and in some cases, they identify themselves with them. Which is why many fans do what they say to show support. For example, when influencers promote their books, their fans don't hesitate to buy them for even a second.
The same thing happens when they promote clothes, apps or even places where they like to eat. Companies know influencers have the power to lead many people into doing something, which is why they don't second guess when it comes to hiring them to promote their businesses.
Let's see some examples.
Youtubers
1. PewDiePie
Felix Kjellberg or better known by his audience as PewDiePie is the biggest Youtuber in the world with 62 million subscribers. His success has made out of this young content creator one of the most requested influencers to work with companies in the past few years.
Given that the ad revenue from the popular video platform is not as great as it was before. The Swedish Youtuber explains he makes more money from brand deals than from Youtube itself.
As it can be seen in the descriptions of his videos, he promotes things such as the chair he uses, video games and more.
Loot Crate an American subscription box service, made a deal with the Youtube Star PewDiePie. They sponsored some of the Youtuber's videos and in exchange, he promoted a discount code for 10% off a Loot Crate subscription.
2. elrubiusOMG
Rubén Doblas Gundersen or better known by the Spanish-speaking community as elrubiusOMG is the Youtuber with more subscribers in Spain (29m +). His popularity has helped him to get different brand deals from companies such as Fanta, Domino's Pizza, Kit Kat and more.
Now, not only companies that offer products make use of the Influencer Marketing. Also, companies that offer services or even movie producers can take advantage of this marketing method.
elrubiusOMG has also worked promoting a few movies. Among them Spectre, Ghostbusters and more.
INSTAGRAMERS
We want you to know, there are more options for you to choose. Not only can you hire Youtubers to promote your business, but also Instagramers with the same or more amount of followers. Here are a couple of examples:
1. Kendall Jenner
Kendall Jenner is not an Instagrammer per se as she doesn't live off of Instagram. However, she does get an incredible reach whenever she posts something in the popular social network. With over 90m followers each of her posts get millions of reactions. Thanks to this, big companies pay her a lot of money just to upload one picture using their product.
How does 300 thousand dollars per pic sound?
Many women look up to Kendall Jenner and seek to be more like her, which is why they don't second guess when it comes to buying anything she promotes.
2. Yuya
Mariand Castrejon Castañeda or better known as Yuya for the Latin American audience is a beauty Youtuber and Instagrammer who is followed by millions of people all over the world.
Her posts are liked by many women and men as well. During the time she has been working as an Influencer, she has promoted different products. But probably one of the most important has been her perfume. She made a deal with a Fashion Brand, Cyzone and together launched the mentioned product making Yuya's fan go crazy.
Pros And Cons Of Hiring An Influencer To Promote Your Business
So far, everything we have told you is more than enough to make you decide hiring an Influencer. But make no mistake, there are things you need to consider before taking such decision. Here are the pros and cons of hiring an influencer.
Pros
1. Influential Followers
As we mentioned before, influencers are known for having people who look up to them. They build a relationship with their followers year after year.
An influencer has people who respect them and who are willing to listen to recommendations. If an influencer promotes your brand, their followers will likely buy what you have to offer.
Let's take as an example one of the pictures from above. Kendall Jenner and Calvin Klein.
If you ask us, the picture in which Ms. Jenner is wearing Calvin Klein's underwear, makes her look sexy. If we think that so do her fans. Women who seek to be more like Kendall Jenner will likely buy Calvin Klein underwear to look as sexy as she does.
In short, influencers have influential followers who are willing to listen to their recommendations.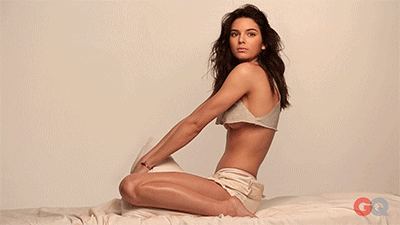 2. Positioning
Now, there is something to keep in mind. When we say an influencer's followers will listen to their recommendations, we don't mean all of them. If an influencer has 10 million followers not all of them will buy the product/service he or she promotes.
However, even when not all followers buy what influencers promote, you still win something. Visibility!
Your business will be known by an incredible amount of people. It doesn't matter if not all of them buy your products as you will get social media presence. In the long run, you will discover having social media presence is of extreme value for your brand.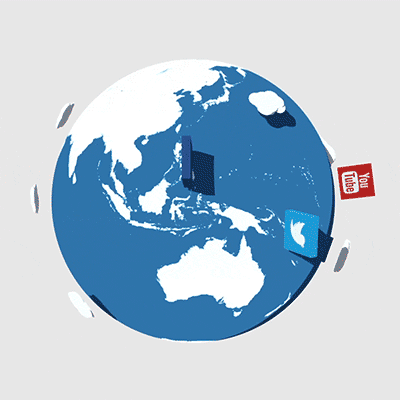 3. Target Audience
Last but not least, hiring the right influencer can help you reach your target audience more effectively. Imagine you have a travel company. If you hire a travel influencer you don't have to worry about making additional expenses to be able to reach your target audience.
The influencer you hire has already done it over the years. So when he or she promotes what you offer through their social media, people will be more willing to buy your products or services. After all, they already like what you have to offer.
To know more, we invite you to read our article on How To Pick The Perfect Influencer For Your Brand.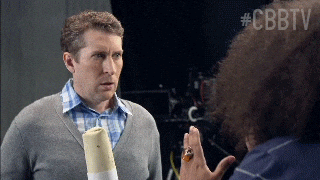 Cons
1. Unreal Followers
Just in 2017, Influencer Marketing has generated over 2 billion dollars in profits all over the world. This has motivated more and more people to do anything to become influencers. But, what does this mean?
Well, it means not all influencers out there are really well known. Sure, they can have hundreds of thousands of followers, but if you don't see any interaction in their posts, then get worried.
Nowadays, it is easy for a person to buy fake followers (bots) and pretend to be very popular people to trick brands into giving them money, offer them free meals and more.
To avoid such thing, make sure to check the posts of the person you want to hire to promote your brand and see the interactions in their posts. This way you will be able to determine whether or not it is convenient for you to spend money on such person. After all, the idea is for your business to have visibility.
2. Uncommitted with the brand
Influencers are indeed a good alternative to promote your business. However, you really need to take your time to choose the right influencer for your brand. Some people only care about the money and perks that you can offer. They worry about receiving and not in giving.
When an influencer does something just for mere interest, you will not get good results. Imagine you are the CEO of Adidas and want to hire an influencer to promote a new model of tennis shoes.
Such influencer does promote your tennis shoes to later be seeing wearing Nike sneakers. Believe it or not, this happens way too often. In 2012 former soccer player Ronaldinho lost a $750,000 Coke sponsorship for drinking Pepsi at a press conference.
Whoever you choose to promote your business needs to be committed to your brand. He or she has to like what you offer. Otherwise, things will not work as you expect.
3. Controversial
Influencers will not only promote what your company offers but they also will be the face of your product.  This means you have to be careful when you choose the person to represent your business.
Let's take Disney as an example, they have a strict policy on the behavior their influencers must have. Teenagers often identify with Disney stars because of what they transmit.
Many influencers have gotten into trouble because of their actions. Logan Paul, PiewDiePie and a few more are clear examples.
In the case of Logan Paul, he became the eye of the storm when he disrespected the body of a dead person while he was in the suicide forest in Japan.
People wanted nothing to do with him or the brands he was promoting after the scandal. So as a piece of advice, review the history of the influencer you are trying to hire before you jump into offering things.
Conclusion
Influencer marketing is beneficial for both companies and influencers themselves. Companies get visibility and influencers get extra money, trips and much more. However, it is always important to evaluate both sides of whatever you are going to do. In this case, the pros and cons of hiring an influencer to promote your brand.
If you have a company, make sure to do a bit of research before you hire someone to promote your brand. Remember whoever you decide to hire will become the face that represents your business. Take your time and choose wisely.
Now, if you are a person looking to be an influencer, under no circumstance buy fake followers. There are many ways in which you can grow and be more visible to companies to choose you. Here are 6 Keys To Become A Great Social Media Influencer.