Welcome to our quick Instagram for news class. We're also happy to have you here because it means you want to do things right. Therefore, we prepared five pieces of advice for news reporting through your favorite platform. Although, most people prefer to communicate through Twitter. In any case, people who use Instagram also appreciate the high-quality information. Besides, the purpose of information is to reach the most. So, why not keep using Instagram for a good cause?
Nevertheless, we don't want bad quality on Instagram. Either you're the reporter or the audience, you need to learn from common mistakes. After you learn, you need to avoid them for good. Thence, it's necessary some patience, research and excellent composition.
Set place and hour
A huge mistake people do when posting news is to do so with no reference. Therefore, this error could cost a lot and terrible consequences. For instance, malicious people can use a past photograph or video as if it's a recent event. Consequently, people could reply the same mistake, delivering the fake news. Similarly, people could freak out and suffer from stress to heart attacks. Obviously, we don't want to be responsible for that, right?
So, what we want you to do, is the right thing. Meaning, use the proper references when posting news. First of all, you should post the particular time (including hours and minutes, plus time zone). Secondly, you should add the date (month, day and year). Finally, you should clarify where did that happen or if it's going on in real-time. To do so, you can either add it to your caption or attach it to the picture or video.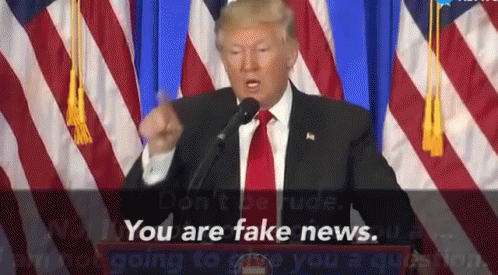 Care about composition
If you're attending to contribute to your community, you aim to do it properly. Either you're a professional or not, you have to follow the rules of news reporting. Furthermore, people will consider you as a trustful source in future events. It's easy to find useless information because everyone has access to technology and communication channels. Even so, people are also conscious of when something is manipulated.
You wouldn't believe how many ways of visual manipulation there are. From putting individuals in random places to adding pixels to create a bigger crowd in a meeting. In fact, that's two of thousands of examples we can offer. Thence, the only way of fighting against, it's by curating the composition to show the real deal. Don't let others use your material for evil purposes. Edit your frame, focus on the news protagonists. Also, make use of good light, quality, and sound.
Mention the copyrights
Whether it's for news or regular posting, you have to respect copyrights. Internet gave us the power of finding whatever we want but we aim to make a right use of it. However, we still find many people posting things they don't own the rights for. Indeed, that's more common than finding those who give the credits to the rightful owner. Nevertheless, we don't want you to be that kind of person, right? Therefore, you just need to do one or two things to avoid that mistake.
When posting a photo or video is not yours, you have to:
Use a repost app, which works simple and fast. You only need to copy the URL of the post, and the app will do the rest. You'll see a real copy in your feed, but with copyrights included.
Post and mention/tag the owner. In case you don't want to post an entire caption, this is the perfect option. You can take a screenshot and then add your caption, plus the owner's user and tag that person. At the same time, the followers of the owner can see your profile too.
Tag relatable accounts
What's the point of posting something if no one is going to see it? Exactly, none! Thus, you should make a research move first. If you own valuable information, search for news accounts related to that content. Also, you can find Influencers or Brand Ambassador that may repost it. It's as simple as posting the video, text or picture and tag as many accounts on the image you can. Of course, you can't abuse or tag obsolete accounts.
Limit yourself to tag adjacent news channels, influential local people, and active friends. However, you have to make sure your information is correct and follow the previous steps we gave you. Otherwise, no one is going to pay attention to you again. Don't be a spammer either!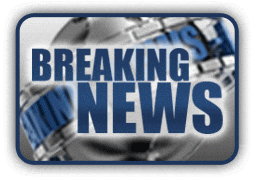 Use meaningful hashtags only
We know you want your news get to as many people as possible. But, wait just a minute! You can saturate your fantastic news with hashtags overload. Instead, you need to specify the search and segmentation hashtags. At first, you need to realize that the most important ones refer to geolocation. Next, you need to add the niche of your news, i.e., is it cultural, or health? Last but not least, you can join a trending hashtag if it applies. Also, you can use one in your stories, leading your users to your feed: #NewPostAlert.
Wait a minute our little journalist! There's a lot to learn yet. It's necessary for you to keep digging on the topic. If you're willing to support your community, you better do it right. Thus, we urge you to read about journalism in Social Media and tell us what you find out!