Are you a wanderlust, and now you want to start your blog? Great! If you're picking the perfect Social Media platform to start with, then we need to tell you Instagram is the best for it. Although, starting something like traveling profiles is not something simple. But, in time, you'll feel comfortable with all the things that seem difficult now. Therefore, we prepared some useful tips. Ultimately, you'll figure out that it only takes time because it's not as complicated as it seems.
Define your niche
Like we said in earlier posts, this is the first step you need to take care of first. Yes, we know you want to start immediately, and as a traveler, you need to show everything your eyes see around you. Although, you can't, immediately. Instead, you should focus on one single niche to start conquering one particular target. Later, when you have a stable community, you'll be free of planning your content as diverse as you want.
For now, you have to decide what you want to show first. Be in contact with your spirit and what moves you the most. Are you a beach girl? Maybe, you're a mountain man. So, pick one particular niche. Even though, when it seems that the audience wants to see everything, they don't want you to confuse them.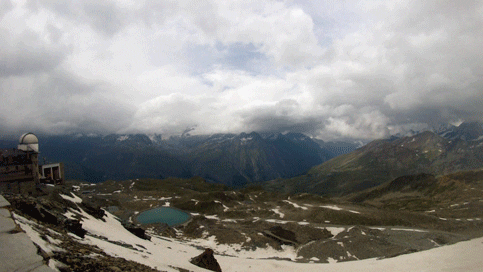 Define your purpose
Another issue is that we can't see a real purpose on new traveling profiles. Despite the fact that someone has amazing pictures and videos, some don't show emotions, stories, or values. A lack of purpose will become your account in some other place where to watch good visuals in time to time. Nevertheless, you need to focus on what you want to share. Are you up to people stories? Maybe, you want to tell the real history of forests.
Remember, storytelling will be your guide for a while. So, if you visit an amazing place, please don't miss the real fun. If you visit a big city, start talking to people, eat new things, prepare good stories to tell.
Learn about other elements
You're a traveler, and probably a great photographer. However, you can't just sit down and post pictures like crazy. If you're up to Social Media, you need to commit yourself to the cause. Thus, learn about Instagram dimensions, formats, colors, what's new and trending. Similarly, you need to know specific terms and posting frequency. Don't waste time and take the best from your talent by learning Instagram marketing and looking for new updates.
Prepare your mobile apps
Someday, you will find yourself in the middle of the forest without a computer to save you. Sometimes, you want to curate a post so that you won't forget to publish later. Therefore, you can't miss the inspiration. When it comes to this kind of issues, there's only one thing you can do. First, having a battery in your cell phone, of course.
Previous to your trip, try to download a few apps to retouch or edit pictures/videos. This way, you can add text, change color according to the mood or add some music that reminds you that moment. Also, you will be saving some time when you get home because the job is done.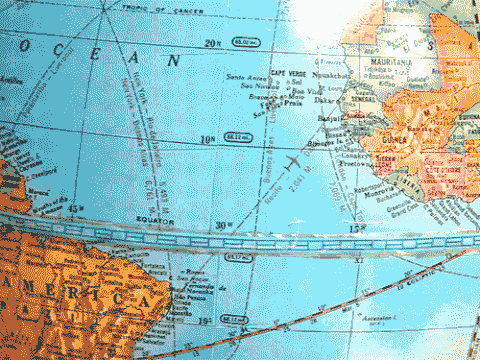 Professional or mobile?
If you're not a professional photographer or videographer, there's no reason to freak out…yet. You can always take mobile pictures course and handle it with your cell phone. However, you will be surprised by seeing how many travelers use their mobiles instead of professional cameras. And yet, their pictures look like taken with a super camera.
Furthermore, you should be careful with frames, lights, and technical stuff so your work won't look miserable. No matter the few resources you've got, you have to be careful when creating. Otherwise, even if you have the best camera, you won't be able to post something attractive on Instagram.
Use the right hashtags
By the moment, you probably only know that hashtags are important. Although they're more than important, they're vital. Specifically, when it comes to travelers, they should be aware how to find, combine and create hashtags. Obviously, the most important ones are those referring to location and niche. Even so, you need to go one step beyond the comfort zone and do research.
Mainly, when posting on a new profile, you need to create a good hashtag pack. But, please, don't freak out. There are plenty of sites offering hundreds of options. Indeed, you need to look carefully and select just those adjusting correctly to your profile.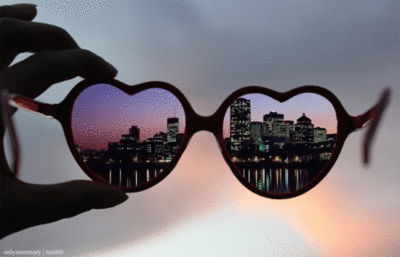 Interact with your audience
Travelers are alone in the world, finding new adventures and interacting with other travelers or locals. Nevertheless, sometimes, they forget too much of the virtual world. And yes, we want you to live the present, but don't forget about those who love to watch your present moments. It only takes a few minutes per day to stay in touch with your followers. Answer their questions, chat with them, let them see the human that's behind the screen. Please, don't focus just on posting.
Redirect to your website
Last but not least, if you own a website/blog, don't forget Social Media is there to help you to redirect people to that site. Don't treat both like separate channels from different people. They're still yours and for the same purpose. Hence, you need to expand your Social Media content on your website, so that people can digest better what you have to show.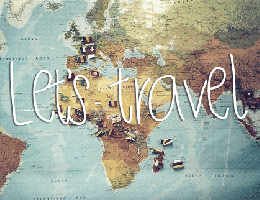 Well, now it's up to you to take the first step, and it's up to us to keep training you for being the best travel blogger in the world. Don't be afraid because it's always hard at the beginning, but later, you'll see the real results.