We're here to guide you in a better Instagram experience. You need to take the best from every element you have. Maybe, you don't know all the amazing things you can do. In fact, many people are using Instagram without knowing the elemental things that can increase their popularity. Say no more; it's time for us to show you the right way! And this time we're going to work on one of the most important elements, popular hashtags. Don't panic. You're just going to learn how to use them better.
If you're a new user, you've seen that most people use a regular hashtag a particular day of the week. Besides, it seems to be the same kind of content. So, why they do that? Simple, they do it because there's a popular hashtag for each day of the week and you're missing the fun. Probably, you know some of them as #ThrowbackThursday or #FlashBackFriday. Eventually, you'll see that there are more of them and the community is waiting for you to use them all!
1. #MondayMotivation
Stop hating Mondays! It's time for you to know that Mondays are cool now. Therefore, the most popular hashtag for Mondays is all about motivation. So, next week, you better start on the right foot because people are waiting for you to post something with the right spirit and energy!
2. #TransformationTuesday
Did you go from fat to thin? Maybe, you were blonde, and now you're a brunette. Perhaps, you've been working on your new office for months, and now it's ready! Well, if that's the case, you have to wait until Tuesday because the popular hashtag for that day is about changes and last results. It's the perfect day to post and before/after picture to show your evolution.
3. #WomenCrushWednesday
Stop hiding your love! Social Media is the perfect channel for new relationships (also for destroying it), and now you've got the chance to profess your love to that girl you like. Thus, you only have to write the perfect words and use the most popular hashtag of the day to make it public and popular. No fears, my darling!
4. #ThursdayThoughts
Obviously, you know the most popular hashtag is #ThrowBackThursday, right? But, don't worry, we're not telling you what you already know. Let's talk about another popular hashtag, which is dedicated to more introspective views. We are aware that the world makes you wonder about everything. Therefore, we want to tell you that it's the perfect day for sharing your most powerful thoughts!
5. #FridayNight
Most of you may think that Saturday nights are the most famous, but the answer is not. At least not for Instagram. Instead, Fridays take the crown for that title. Next time you work on your party outfit, think of this hashtag as the one who is going to make you famous. Hence, don't forget to post a great picture of your funny moments!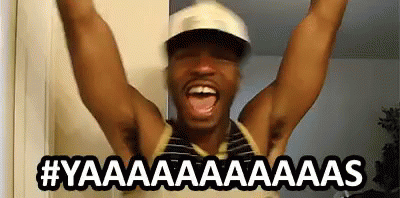 6. #Caturday
Cats are the most famous animals on Social Media. Although other are becoming popular, cats are still ruling the network. Furthermore, we took cat love to another level by making this popular hashtag a trend on Saturdays. If you're a proud cat owner, then, you have to prepare the best content and post it on our favorite day of the weekend. Let other cat fans know your pet and how cool it is.
7. #SundayFunday
Similarly, Sundays like Mondays are the two days of the week we hate for no reason. History says we have to hate Sundays because they're lonely, boring, and melancholic. But, what if it's just a stigma? What if we've been missing all the fun just for nonsense conceptions? Perhaps, the world is already changing, and you're one step back because the most popular hashtag is about fun! We can see more and more posts of parties, picnics and excellent activities on Sundays! So, are you still staying at home this weekend?
Are you excited to start planning content using these hashtags? We know you are, and we excited too. We want you to tell us how it goes and gives us the feedback we expect. Try something new every day and keep finding other popular hashtags that might be helpful. Remember, according to your niche, you can also find interesting tags for specific content ruling the web.