The Marketing world has changed a lot in the last decades, certainly more in the last few years and probably even more in the years to come. The destiny of Marketing's theories and concepts has been very different. Many of the things we used to know as keys to success are gone with the wind. On the other hand, some elements and techniques came back and found their place into a world ruled by the speed of content and technology.
Although Digital Marketing originates from a tech environment, it has also experienced many changes due to the speed of trends and user's behaviors. Also, now we see the world through a mobile screen, so there's a lot to do for those businesses which haven't taken the step forward to the intimacy of portable devices. Therefore, even if you are on the web, now you need to be mobile-friendly too.
Nowadays, it seems like crazy that a brand doesn't have a fundamental part of the Digital Marketing, not only to become mobile-friendly but to be part of the modern world. We're talking about Social Media Marketing, and if you don't exist on these platforms, you better start grabbing your notebook and start taking some notes. Also, if you're already in but not sure how good you're doing it, then this is your time for making it better.
Like any other element of Marketing, Social Media also needs a good plan. Without a plan, you don't know your path, goals, audience. You don't know where you're or where are you going to, and no one wants that, right? Even if you don't know much about Marketing or Social Media, you surely know that everyone needs a strategy to make things work. Accordingly, we decided to show how to start your Social Media Marketing plan in a friendly way.
Establish the concept
Yes, we said concept, and no, it doesn't apply only to advertising. When a brand begins its journey on Social Media needs a clear concept to work with, even if it already has a visual identity. Therefore, you need to create a solid foundation to develop several ideas and create a distinctive visual branding for your profiles. Because things that are so obvious as logos, maybe need some adjustments to look good on Social Media's visual language, or maybe the mission and vision of the company need to be translated into a solid message and voice.
When a concept is defined, many benefits will come. For example, every user will know eventually, that some style represents your brand, so when they see any content out there with your signature, they will recognize it immediately. Another benefit is, when you have transparent elements and rules, the creatives won't miss the path and they will always create based on what you established.
Define your target
Just like the beginning, the target is a concept that survives because it responds to the soul of Marketing and almost anything that is done in this world. The people, animals, plants or any breathing being that be the reason of our work, that is the target. Although it was considered like "something" that can be manipulated, today it's considered as the heart of our ideas a whom we owe all that we are as a brand and culture.
Thus, we need to check who's watching us, what they want and how they want it. This is an incessant task we should never forget because the audience can change from one day to another. Perhaps, the target we never thought could be interested in us, will be the target of tomorrow. So once you define your audience, it's time to satisfy them and let them know you're there for them.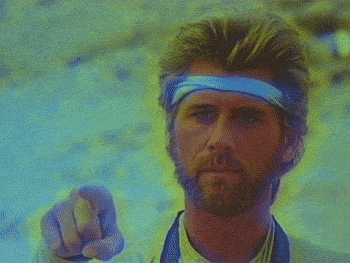 Be clear about your goals
After establishing a clear target, you can start drawing the goals, and it shouldn't be difficult at all. Goals have to be as realistic as possible. Otherwise, you'll face some problems that no one can't disappear, or maybe you'll be disappointed by many expectations. Remember, there are few second chances on Social Media, and you might be fooled by some goals that don't represent anything good for you or maybe won't be able to do. In any case, stay ambitious but also real, based on the tools you have, the people you count on and the budget.
See if it works inside out
How are things at home? And by home, we mean the work team. From regular employees to the Marketing team, you need to make things work in balance. Many people may think what happens inside a business doesn't affect its reputation on Social Media, but that's the worst statement of them all. If you don't treat your employees right, they will give a bad note of you and work poorly. Same for your customers, if you don't treat them kindly and surprise them with fresh stuff, they won't feel motivated.
Certainly, if you don't make the real world works fine, the virtual one will fall into pieces you hardly can put together again. Create a stable community and keep things transparent and fair in your team if you want to be successful.
Select your KPIs
There's no need of being a measurement obsessive person, that's why you should use KPIs. A Social Media Marketing plan doesn't make much sense without metrics. Nevertheless, you don't need them all, especially those you can't even explain. Use just those responding to your goals, target, and strategy. For example, what time and what day are your users seeing the most of your content, or is it female or male population? Once you define what is important, start watching every movement and don't wait until the end. Also, take note and keep a record of every behavior to see how effective a strategy is.
Work on a Plan B
When a brand is not cautious, it's likely it will face a dark future on Social Media. You see, there are new trends every day, new targets, new needs and so on. If you're not ready to face them, then the trend will pass over you, if you don't have a contingency plan. For example, if you post something and suddenly a lot of negative comments appear, what would you do? That is the time when you consult the "Plan B" and let the wisdom take over the situation.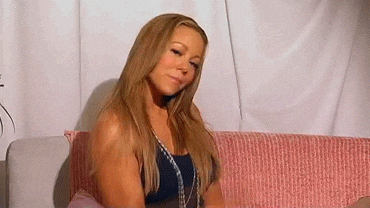 We can keep on talking about how to create a complete Social Media Marketing Plan, but we want you to take things as they come, so you master the art. Let us know how it works this first stage and meet us on further articles to enrich this topic!