Social Media Security can't be possible if you don't know the basics of daily habits of Social Media safety. We can't wait for a problem happens to build a huge wall to protect ourselves. First, we should be aware of easy but elementary habits to stay safe on Social Media. Protecting ourselves first is necessary and almost obligatory. It's so easy to blame others or external elements, but what are we doing to prevent issues?
Although it doesn't mean we should be paranoid all the time, we should be conscious about how the digital world works. Certainly, Social Media is one of the best fields we must learn to control. We share more personal information on these platforms. Also, it is not a matter of not using it. Otherwise, by knowing our rights and duties, we can use it more and better. So, read the following tips and make Social Media a safety place.
1. Don't share too much information
We know the primary use for Social Media platforms is to share things. Although, what makes the difference whether you're a company or not, it's to know what and when to share. It's not necessary that you're a specialist to find out what are the consequences of exchange information. Even though when you say nothing at all, you're still communicating. Therefore, it's wise to think twice whatever you're going to post.
Sharing too much personal information could be dangerous. Maybe, you think that sharing too much is only by text data. But, we're sorry, sharing too much includes video and pics. The places that are behind you, the sounds, the light, and other elements are useful for a felony. Also, repetitive patterns, like posting pics on the gym at the same hour every day, let someone create a schedule of you. Besides, you can put others in danger, like your family. If you consistently post the places where you kids make their activities, you're exposing them too.
Being careful doesn't mean to stop posting, it means that you have to be clever on how to do it. Either all your profiles are free or private. Don't be paranoid, but also, don't make thug's job easier.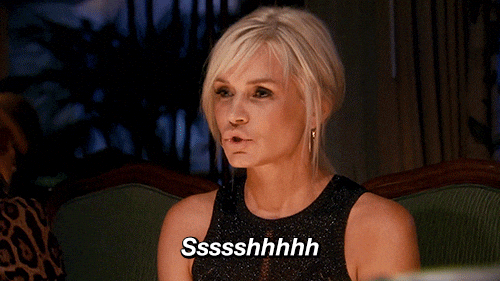 2. Keep in mind your work's policy
Companies like Google, IBM, and other big monsters in the game, are careful with their Social Media policy. If you're asking what that is, or first knowing that a thing like that exists: yes it does. What you share on Social Media is important. It shows the world a part of you, and somehow it reflects how is the place you work. Of course, that a company can't tolerate racist comments on some employee's Twitter account if the tolerance is one value that the corporation supports.
Even when you're working for yourself, your speech has to be coherent with your job. So, it's not a crazy thing to think that you have to respect your work's policy. Also, you're protecting yourself from committing stupid and reckless imprudence in Social Media. And remember, once you say something, there's no way you can erase it. Thus, a wrong tweet can cost you a lot in the future, just because you didn't take care of you and your job's reputation.
3. Check privacy settings
Social Media companies like Facebook has been in the spotlight for years due to a particular topic: privacy. When you decide to create a profile for the first time, there's the last step almost no one pay attention enough. Yes, we know you went back that day and remembered those lines and "agree to terms" button. Well, guess what? They were important enough for the company to write a lot of lines about it, and you missed it. But, don't' worry, is not the end of the world.
It's too late to teach you about privacy policies because you have already signed it. But, it's never too late to stay updated with the changes and settings you still can control. You see, every platform has configuration options, and most of them urge you to take a look. Due to those settings, you can create filters like, make your profile invisible, only share posts with friends, make it private profile, and so on. It only takes a few minutes to give your profile a touch of privacy.
We keep agreeing on contracts we don't read on the Internet, and believe or not, it matters. So, next time you give your personal data, at least do it with free will. Remember, every information communicates and worth.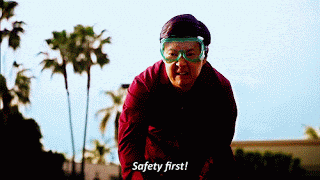 4. Don't leave anything open
Perhaps, once you were at a friend's house, checked Facebook for a second, closed the window and joined the party again. Next morning, you see you have a lot of notifications on one of your posts. Rewind the picture. You don't remember posted anything. Once you open it, the post says something offensive about yourself or somebody you know. It was just a joke, so you laugh, erase the post and let that go.
But, what would've happened if it wasn't your friend's house or you friend? For example, suppose it did happen at work. Do you know how exposed you could be? What kind of message a stranger can send. Imagine all the personal information in the hands of anybody. That's what happens when you don't make sure to log out. Instead, you only close the window, which does not guarantee that the session closes.
5. Watch out with links
Previously, we told you about not opening doubtful links. But, what happens when the link appears safe and comes from a brand you know? It seems almost impossible that a recognized brand can trick you. Of course, no company in the world would like to trick you, but hackers do. Like the recent case of "WannaCry" malware, which infected powerful brands' systems and could damage your personal computer too.
Those kinds of tricky links, do not e-mail exclusive, they can get through your Social Media platforms and affect your systems. Therefore, it will own your personal information and files to charging you with a certain amount of money if you want them back.
6. Report cyber crimes
Cyber crimes go from a mere insult, cyber bullying, privacy encroachment, to cut off Internet connection on a country. In case you didn't know, there are annual reports about Internet Crimes. It means that, if you're a victim of any digital crime, you can tell and make justice. A lot of organizations dedicate their time to help people to be safe on the Internet and help them through any problem. Look for solutions and help others to find theirs too.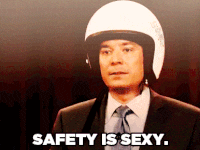 Now that you know that safety is a matter of daily habits, you can start to build yours. Let us know which of these things you didn't know or what can you add.