Yes, we know you want Kim Kardashian for this job! But let's play it cool, you can find someone as good for your brand with the right characteristics. This person does not necessarily have to be from the Kardashian-Jenner clan, he or she might be even closer than you think. Now, search some profiles and read the following tips. Make pros and cons list of the perfect Influencer for your specific brand.
Humanize yourself first
You need a great relationship with the Influencer based on the human factor. The main challenges you're going to face are: learn the interaction game, establish a link, understand the things that shake the Influencer's world, and build trust for your brand. Remember, it's a side to side relationship, you have to work as hard as the Influencer for a good result. Geolocation applies!
You probably heard about this in other Social Media topics. Remember the Kim Kardashian example? Ok, maybe you don't need her as your Influencer. Perhaps, you need to conquer your local audience first. If you have a small/middle size business, the best choice you can make is finding a local Influencer that people actually know and feel related to. A local opinion is more credible, and people will feel your brand closer but equally important.
Check if the content fits with your brand
Do you really know is the Influencer posting?. Do you know how is the Influencer managing the visual branding? You need to check these things first. The Influencer might be publishing some products that are not relatable to your brand. Even worse, they might be publishing a competitor's product. It's not only about how famous the Influencer is, you need to figure out if the content and audience really worth it.
Share the experience, not the product
You don't need a robot! You need a true person, with a great lifestyle, sense of humor, judgment, and creativity. Remember this too: they're going to try your product first, and you need that trial feels authentic. Create something different for your Influencer, and make that person presents your product with passion.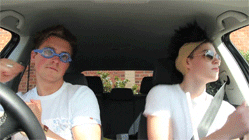 Meet the microinfluencers
This year, the microinfluencers rule! But wait… What's that? They're people with fewer amounts of followers but higher credibility and engagement. Sounds familiar? You might know someone like this. A lot of people think that a famous celebrity only sells a product and don't actually believe in it. That's why a microinfluencer represents an effective solution on reaching a good audience and saving money.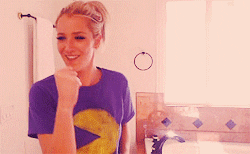 Are we done?
Not yet! We have a lot to do. But, if you hit these tips first, you'll have a clear view. You need to know what's best for you even if it means that you don't actually need Kim Kardashian.
Next time you see someone with a lot of followers think about how good the strategy is. Watch beyond the obvious things. That's what really saves your judgment.