When it comes to engagement, tips can be endless, and efforts should be continuous. If you want a prosperous and healthy life in Social Media Marketing, you can´t just pretend to post and let the internet make the rest. Remember, Social Media doesn´t happen online only, it also develops offline.
In addition to graphic design, photography, video and so, you need to have a clear strategy of how to engage with your audience. It means that you should plan how to make your audience turns into a stable community, that supports, respect, and be represented by your brand´s culture and voice.
You also have to think inbound, because things can´t move separately. You need to focus on crossing channels and pay attention to every angle, from advertising to organic moves like celebrating an event. Think big and don´t miss any chance to collect new users and stay in touch with the old ones. We know it sounds like an octopus job, and it might be, but the main key is to create the perfect team for this. Read these eight tips first, so you can have a clear idea of what it takes.
1. Time for you to create Infographics
In case you didn't know, Infographics are in demand this year due to the huge amount of information about a single topic that we can find on the Internet. People appreciate somebody´s effort when collecting all the data, add amazing graphics and synthesize into a rocking infographic that be easy to read and share. By making a good piece, you gain trust, credibility, and love from your audience, because it means you care for them and you´re 100% ready to please their quality content needs.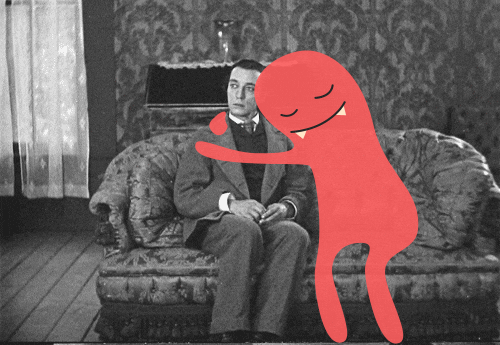 2. Keep the motion
A common mistake in Social Media Marketing is to think that design, photography, and video work the same way they work in traditional practice. What's amazing in a traditional format, might not be attractive Social Media channels, not matter if it´s incredibly beautiful and aesthetic. If the content has no motion, if it´s not telling us something and is personal enough, it could be a waste of effort. Sometimes, you don´t even need a high-quality image, what it takes is an excellent curation of the material to see what generates more sensations.
3. Native content rules
Native content is the Nirvana for every Social Media expert. Once a brand stops curating content and starts creating content of its own, it´s the beginning of a new era. To reach this, you need to understand a few things first. You can´t publish a thousand posts per day, because it doesn´t make sense, and once you get into native content, you´ll need more time for planning and creating amazing pieces.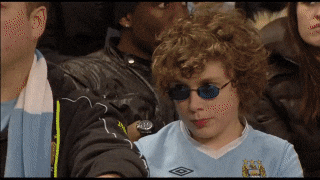 4. Answer fast
Don´t let your users waiting for your reply, but also don´t answer one second after, because that´s what robots do. Try to train your Community Manager to respond like a pro, and by a pro, we mean like a human, unless your brand´s voice is an alien, then answer like an alien. People is getting more and more intelligent on Social Media, and they can easily know when a bot is answering their questions, which ends in no sending questions again because they might think they are not being heard. So pay attention the way and the time that it takes you answer to your audience.
5. Move with interaction
If the destination is to get your audience share your content, the way is interaction. The main key is to post content people can ask about, share with their friends, learn something, win prizes, prove their knowledge, show their talent. Remember your channel is not just for showing your ideas but listening and respond to other´s thoughts that also contribute to your brand.
6. User generated content is a must
Once you understand what interaction is, you´re ready for the next level. User Generated Content is not just trashing content that your users tag you on, and it´s not something that should be random. You need to focus your attention on creating contests that allow your user to upload quality posts you can use later. Even when they visit your company or buy your products, lead them to post a quality picture or video about their experience with delicate instructions of frame, light, filter, and so on.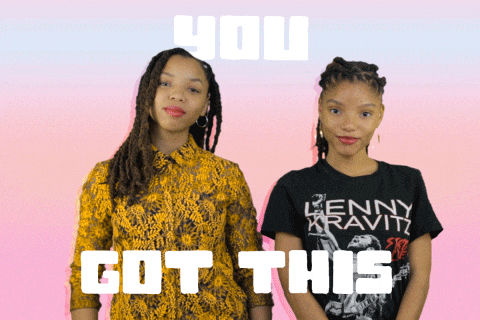 7. Don´t sit down and wait for magic
Sadly, organic traffic is getting harder every day, and sometimes you can feel all your work is not worth it, especially if you´re a new brand. But don´t slow down, keep your head up and read what we have to say.
There was a time when Social Media advertising was almost considered demonic, but the truth is, these ads are becoming more friendly, organic and fluent. The prove is in the increase of user´s acceptance on Instagram and Facebook ads, and the way Snapchat used filters for brands, just to mention a few examples.
All these new ways of advertising are successful because they respond on content optimization. When someone pays for advertising, boosts a piece of their best content. That´s why you need to start thinking that some of your budgets need to go to promote posts. This way, you´re pushing your business, not in an intrusive way but lovely and efficient.
8. Understand your channels
What is a good content if it´s not ready for the right channel? This question might sound philosophical, but you have to keep it in mind if you don´t want to make a huge mistake or two. As you know, there a lot of Social Media channels on demand. Must of people say everyone should be on Instagram. But are you sure you want or need to be on every single platform? No! You need to find where your presence is wanted, and to figure out how many times your audience need you to feed that channel. Otherwise, you´ll find yourself publishing repetitive posts or not optimized ones.
Now you know how you can find the right path, it´s time for you and your team to work on what your audience want, and they´ll fall in love your brand!