Social Media photography is as important as any other element. In fact, we could say that it's one of the most certain things. When you produce real photos, it speaks volumes of your brand. And, as you may know, it doesn't matter if it was taken for a pro or a newbie. What is important, is that your brand understands how to produce quality images for Social Media. Thus, we're going to show you the three elemental keys for proper Social Media photography strategy.
1. Develop composition skills
You need to learn about many disciplines if you want to work on Social Media. Even though when it seems you don't have to learn them because you won't do it. Remember, you can't control or lead what you don't know. So, despite not being a photographer, you need to know what works better for your brand. Needless to say, you have to know that Social Media photography is quite different from the common one.
First of all, you need to learn the general practices for composition. Likewise, the various tools and ways to approach Social Media photography. Therefore, it's not enough to understand the "rule of thirds," light and other fundamentals. In fact, you have to go beyond. Thus, you also need to learn about mobile photography, visual content trends for Social Media and so on.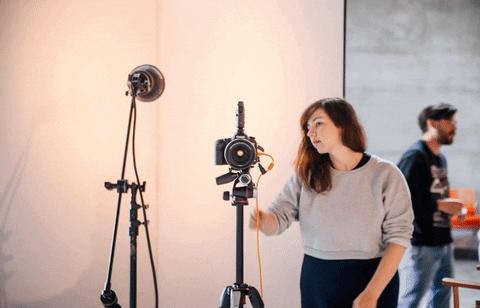 2. Image size
Every Social Media platform has its own image sizes. It means that you have to be clear when it comes to the next subjects:
pixel dimensions
height and width
total file size
You have to take care of the first two, so the total file size is under 2MB. As you may know, Google and every user want your content load fast. Equally, it's good to remember that every platform compresses the visual content. Meaning, you need to take care of these details so that the content doesn't be blurry.
3. Final touches
Final touches are always the most important when it comes to Social Media. No matter if you created the best piece of content. If you don't pay attention to last details, you'll mess up. Thence, it's important to know how to prepare an image for the web.
Firstly, you have to know every image should be set to RGB, which is for monitor colors. Otherwise, you would be preparing an image for printing. Secondly, as we mentioned before, every platform compresses the images. Hence, you don't have to upload a full resolution image. Instead, make it 72 pixels/inch and pick the "bicubic resampling."
Finally, if you don't want any mistake, follow this trick.  When you finish the image, duplicate it, then follow the route (on Photoshop) Filter > Sharpen > Add Sharpen. Afterward, when saving the image, select "save for web" option.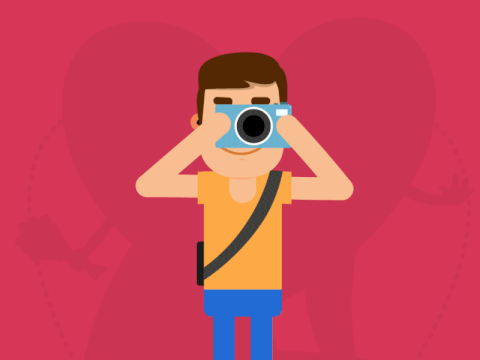 As a last tip, we want to remind you one simple thing. Emotion is more important than anything else. Meaning, when it comes to composition, less is more. So, don't try to send a thousand messages at the same time. Catching your audience's attention is a matter of seconds.